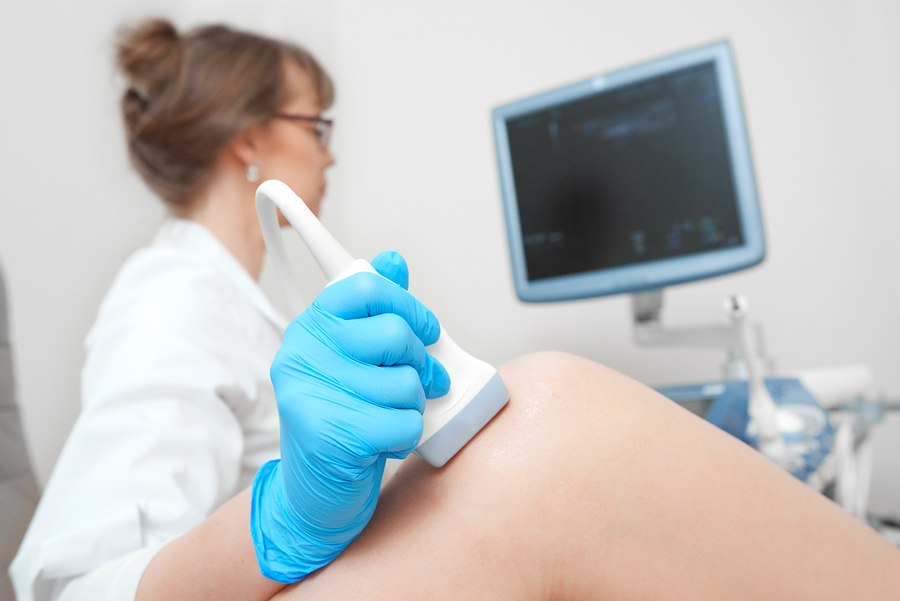 All one-week sessions are for continuing medical education, only, or may be attended as an introduction to the specialty. Although scan labs are or may be included, no one should expect proficiency in the specialty at the end of the one-week session. In most cases, only normal anatomy is emphasized for recognition and scanning purposes.
These courses are ideal for sonographers who lack formal training or healthcare providers requiring continuing medical education credits. The focus will be on normal anatomy for the beginner. 
If you are interested in a more formal education learn about IUD's One-Year program
Registry Preparation
Individuals attending for Registry preparation will be offered an opportunity to watch more advanced lectures which have been archived and offered mock exams covering all aspects of the specialty. One-week courses are offered in Physics/Instrumentation, Vascular, Abdominal, and OB/GYN sonography.  Depending upon your specific needs, you may choose didactics, only, or include "hands-on" scanning with your chosen specialty. The didactic portion can be delivered by distance learning or as a resident student. Upon completion, a CME certificate will be awarded.
(Courses begin quarterly – January, April, July and October) 
Requisites:  Previous medical background (two-year program) and hospital employment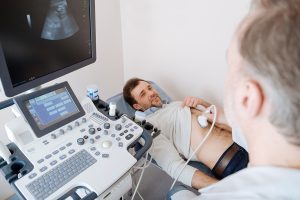 Abdomen Week (22.25 CME credits)
Abdomen week directly emphasizes normal sonographic appearances, clinical correlations, and a working knowledge of the structures of the abdomen.
Abdominal structures covered include:
Vessels and landmarks
Liver
Gallbladder and biliary system
Renal
Pancreas
Spleen
During this week we go into more in-depth abdominal scanning during our one-on-one scan labs.  Each scanning session is tailored to the need of each individual student to meet their specific requirements.   Students are able to better understand and apply what they have learned didactically.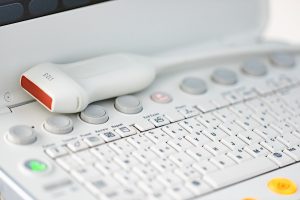 Physics/Instrumentation Week (24.25 CME credits):
During this week we provide a great foundation and operational knowledge of medical ultrasound.  We present and emphasize the importance of understanding the physical principals and instrumentation of sonography and relate it to issues in the clinical setting of today.
Topics covered include but are not limited to:
Basic ultrasound wave concepts and characteristics
Acoustic properties of tissue and attenuation of sound in the body
Pulsed wave operation and parameters of basic ultrasound systems
A working knowledge of transducers and the characteristics of the ultrasound beam
The fundamentals of an ultrasound system, display, and storage
We also provide you with an introduction to abdominal vasculature, landmarks, and techniques in abdominal scanning which is applied during instructor-led scan labs.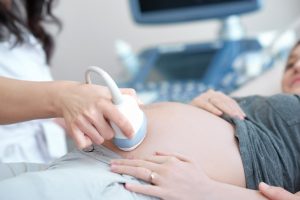 OB/GYN Week 23.25 CME credits):
During the third week, the normal female pelvis is covered.
Topics include but are not limited to:
Normal uterine and adnexal structures
Uterine and adnexal variants
Normal 1st Trimester obstetrical examination and evaluation
Normal 2nd and 3rd-trimester appearances, correlation, and biometric calculation
Transvaginal scanning technique and assessment of the female pelvis.
During this week each scan lab will be limited to transabdominal scanning techniques of the female pelvis.  2nd and 3rd trimester one hour dedicated scanning sessions are available upon request for an additional fee.
If you are interested in learning more about our one-week course offerings, please fill out our contact form.
Testimonials
Your program has given Robin a well-grounded basic education in ultrasound and also more confidence in approaching different organ systems.

E.V. Bonnard III, M.D. Richland Radiology, Illinois-Indiana Olney, Illinois 
More Testimonials