Clinical education is a critical part of sonography training. There is no better way to learn sonography than in the clinical setting. For this reason, the Institute of Ultrasound Diagnostics requires all students to attend a THREE-WEEK session that lays the foundation for learning these clinical skills.
This session is affectionately referred to as Sonography Boot Camp.
The focus of Sonography Boot Camp is to learn the sonographic characteristics of normal anatomy, scan techniques for imaging abdominal and pelvic organs, and how to ergonomically manipulate the ultrasound machine and transducers.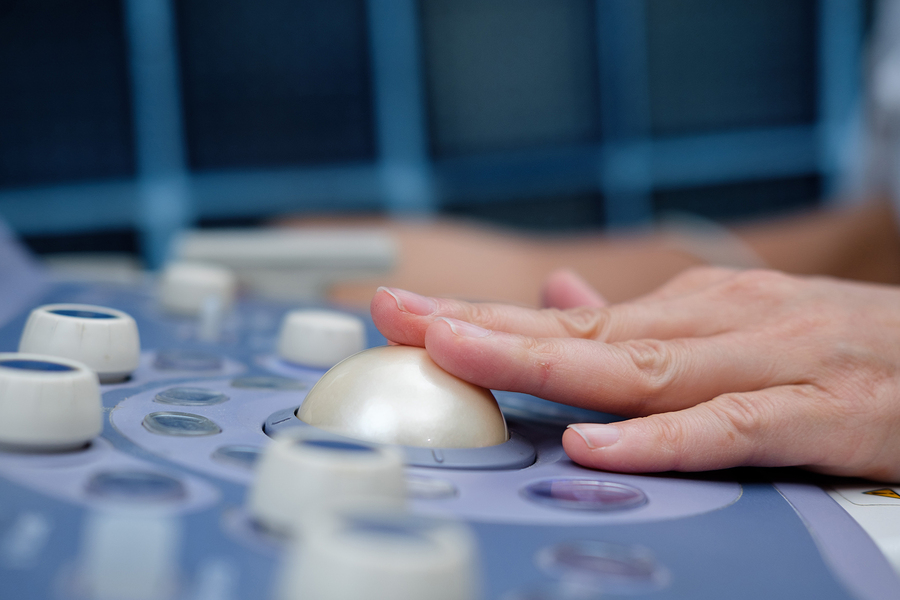 Sonography Boot Camp
The 1 Year Program will have a two week ONLINE boot camp preparation course for all incoming students. This will be limited lectures and question modules to help prepare incoming students for the in person 3-week boot camp.
Sonography Boot Camp takes place at IUD in Daphne, Alabama. The three-week session moves students between intensive lectures and hands-on scan labs Monday thru Friday 8:00 a.m. to 6:00 pm with an hour break for lunch.
Hands-on scanning begins the second day and progress through the three weeks. Students are tested daily on the previous day's curriculum and both scan labs and lecture material build on each throughout camp.
Sonography is among the most difficult imaging modalities to learn. This "boot camp" is formatted to teach students basic scanning skills that allow them to enter the clinical setting sooner where didactic and clinical instruction merge and clinical experience begins.
An option 4th week of scan labs are offer for all students at no additional cost. This 4th week is a continuation of the scan labs covered in the sonography boot camp is an highly encouraged for all new 1 year students.
Bootcamp is a requirement for all students enrolled in our One-Year Accelerated Program.  It is also required for some students in our Cross-Training Complete Course.
IUD does not currently offer housing on campus, however, we have plenty of options available in Daphne and are very close to Mobile. Find out more about off-campus housing during Boot camp.
Testimonials
I attended you program back in 1991. Just recently I graduated from a physician's assistant program and will begin working as an emergency room PA next month. I wanted to send my regards and to thank you for the wonderful program that you offer. After being in school for the least 2 ½ years, I realize what an outstanding program you have and how much I learned. I paid a lot more money to become a PA and did not get near the education I received at IUD. So, keep up the good work and remember that quality is the best reputation anyone can have.

Nabil Samy Himaya Abdel Messiah, RDMS 
More Testimonials